As readers of The Race, you're unlikely to have ignored all Formula 1 news since the chequered flag fell in Abu Dhabi last November.
But even hardcore fans might have taken a bit of time away from obsessively following F1 news after a very long season.
And a lot has happened this winter – from a team boss reshuffle with implications for half the teams on the grid (and a 2026 newcomer), to a huge FIA/F1 fallout and a move that could soon mean a 24-car field.
Here's our recap of the biggest storylines from the long months without F1 cars on track, just so you're fully up to speed ahead of them all getting back on track together at last tomorrow.
FORD IS COMING BACK TO F1!
When the 2022 season ended, the smart money seemed to be on Red Bull's 2026 engine provider being the same as now: effectively a Honda/Red Bull collaboration.
It won't be. Instead Ford – the company Red Bull bought its team from in the first place – will be the brand chipping in to badge and co-develop the Red Bull Powertrains product.
Exactly where the line falls between Ford and Red Bull will become clear between now and those engines hitting the track. It's a huge coup for Red Bull and for F1 to get a manufacturer with such a great F1 history and high profile to return after so long away.
SO WILL HONDA REUNITE WITH M
c

LAREN?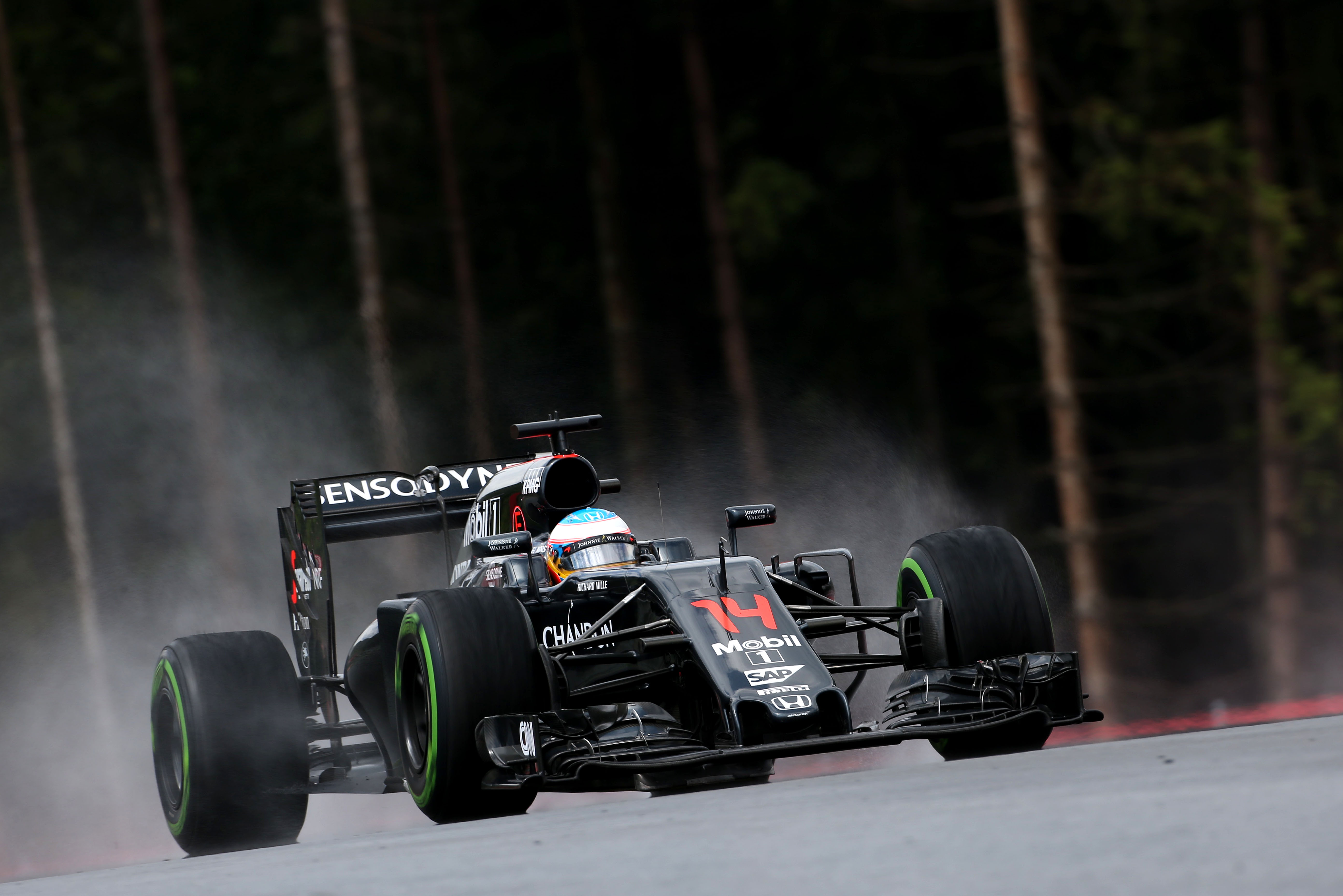 Honda's intimated the fact it will be Ford not itself badging those engines was very much Red Bull's own choice.
It's triggered huge intrigue over Honda's next move. It may not actually follow through with its plan to be part of F1's new engine world in 2026.
But if it does, it's possible it will do so in tandem with McLaren – despite the fractious disaster of their 2010s marriage.
The Race revealed that very early contact had been made between Honda and McLaren. Other options exist for both parties, but they may be both each other's most logical partner and – for the outside world – most tantalising.
FERRARI DROPPED BINOTTO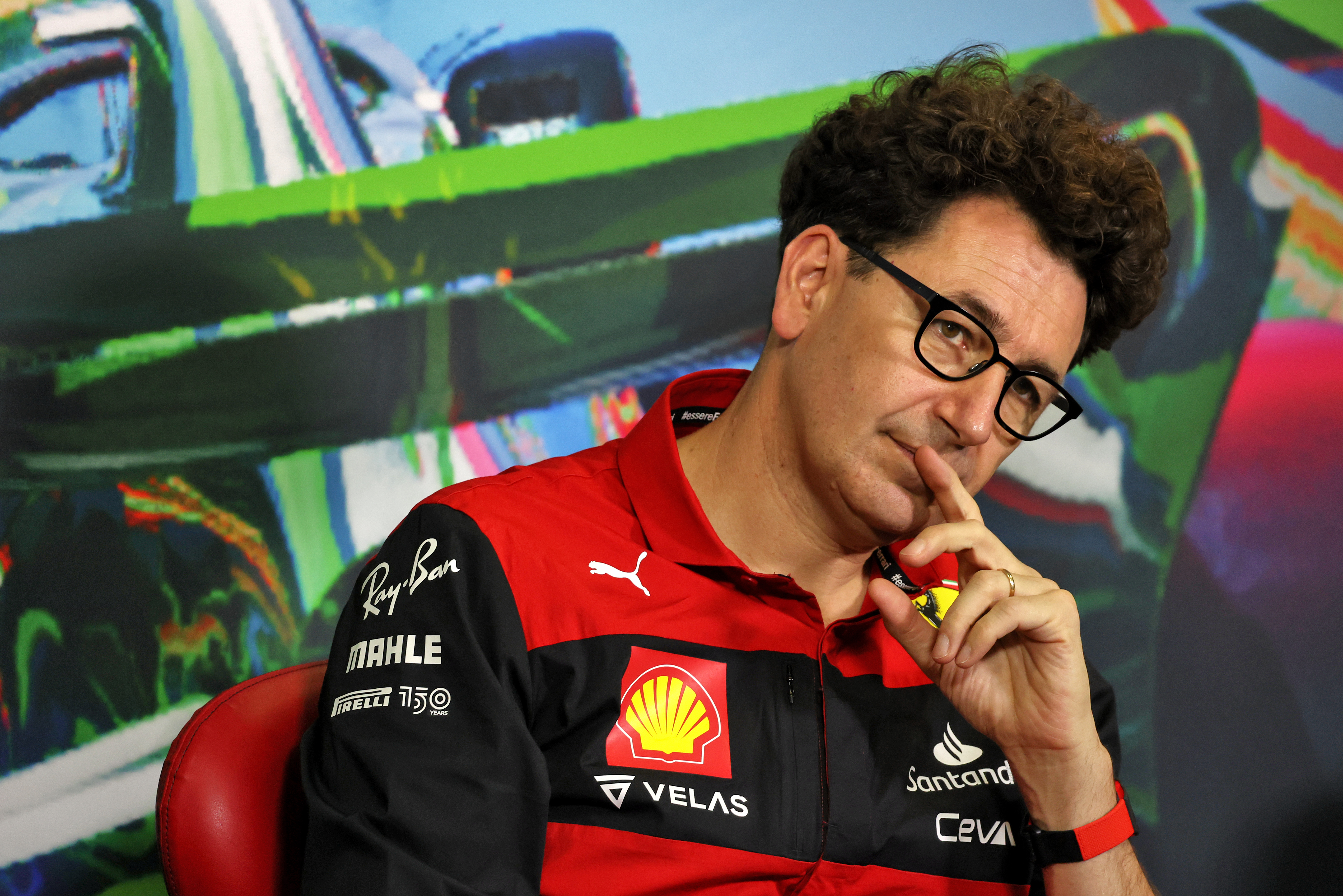 After months of speculation over whether the collapse of Ferrari's 2022 title bid would cost team principal Mattia Binotto his job – and some semi-denials from Ferrari that his fate was sealed – it took little more than a week after the end of the season for his resignation to be announced.
Ferrari insisted at the time that Binotto's replacement was not yet lined up. But it wasn't long before it announced that his replacement would be the exact person who had been mooted when the rumours first began…
WILLIAMS DITCHED ITS TEAM BOSS AND TECHNICAL DIRECTOR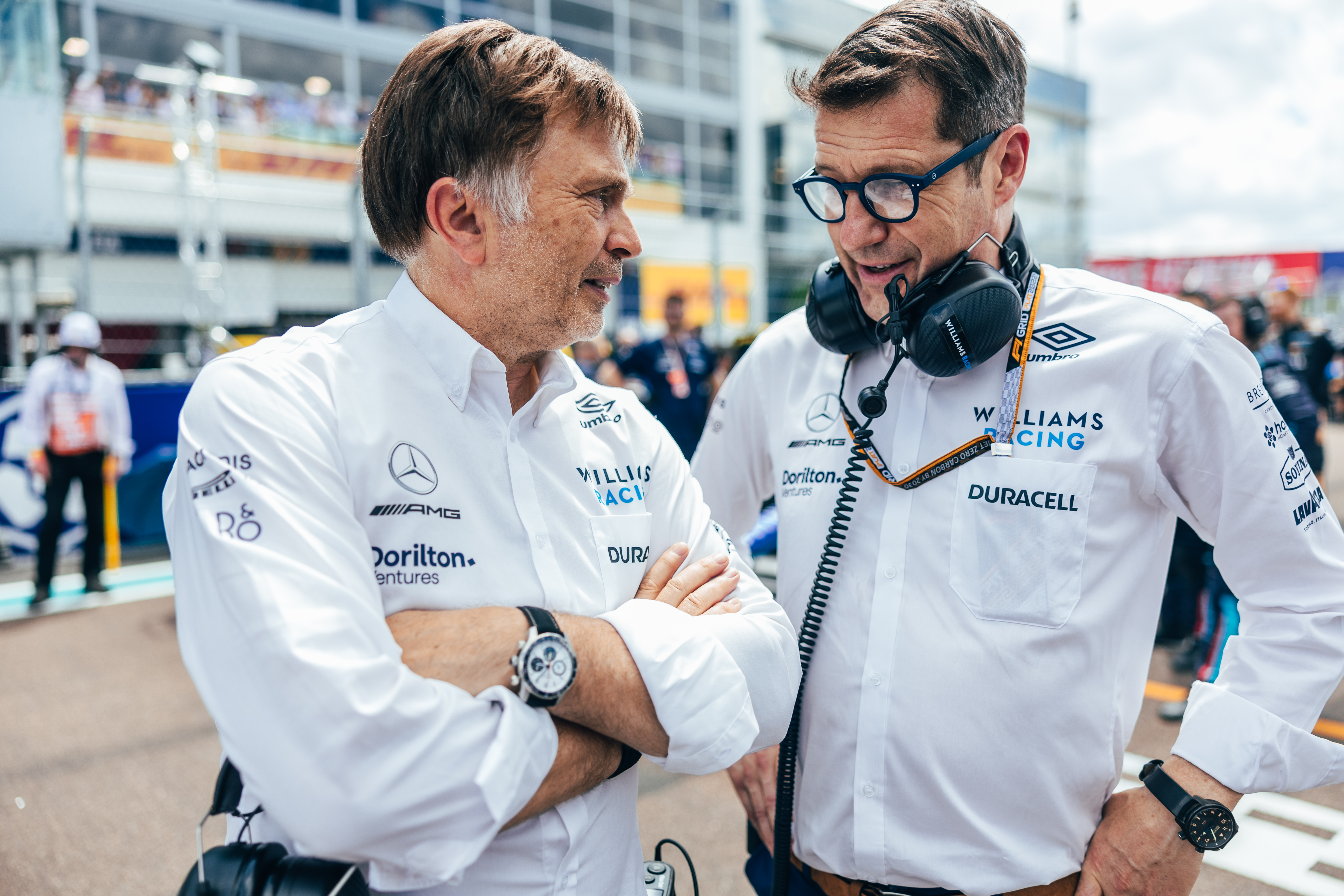 The winter's second 'F1 team splits with boss, seems to have no replacement' moment was more surprising and abrupt than the Ferrari/Binotto news.
Having slipped back to last in the constructors' championship, Williams parted with not only team principal Jost Capito but also technical director FX Demaison.
It emerged just hours before an even bigger team boss merry-go-round fell into place, yet was not connected to any of those moves.
Former Volkswagen colleagues Capito and Demaison's approach at Williams had been divisive, and though the split was presented as all part of an agreed plan, there were too many signs that this was owner Dorilton taking action before the team went further off the course it had in mind.
A month later Williams had another surprise in store: its new team principal would be Mercedes' strategy chief James Vowles.
A sign of closer Mercedes/Williams ties? A midfield apprenticeship for Vowles before he becomes Toto Wolff's long-term Mercedes successor? Whatever the wider plan – if there is one – this felt like a move with a greater chance of working than Williams's last swoop for a big Mercedes name: its ill-fated time with Paddy Lowe.
A crazy day in F1's team boss silly season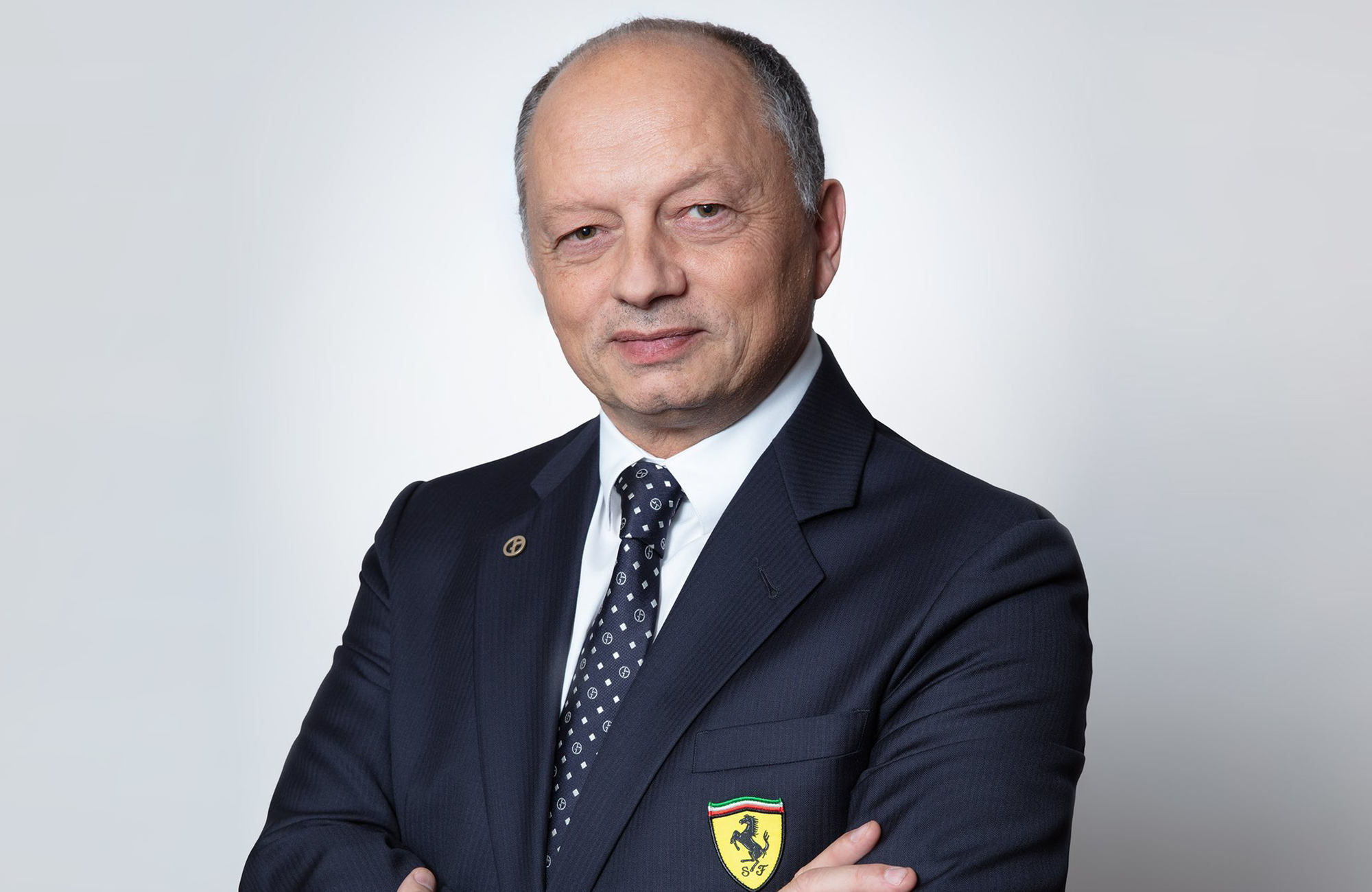 December 13. The day F1's team boss merry-go-round bolted into life.
First, Ferrari's team principal role – vacated weeks before by Mattia Binotto – was filled by Fred Vasseur. His replacement as CEO at Sauber (but not team principal of its Alfa Romeo-badged F1 team) was swiftly announced, with Andreas Seidl leaving his role at McLaren to take up that position. And McLaren completed a hectic morning by promoting Andrea Stella to the team principal role Seidl had previously held.
Up to speed? Even now we've heard from all three officially in their new capacities it's hard to keep track of who's where – and not just when typing out Andreas/Andrea…
Poaching Seidl was a shrewd move by Sauber and no doubt one made, from both sides' perspective, with an eye on the team's transition towards becoming the works Audi squad in 2026. Preparations for that hit a significant milestone in late January when Audi acquired a minority stake in the Sauber Group.
Oh, and what of the vacant team principal position at Sauber? Don't worry about it, said the team – which days before the announcement of the Audi stake appointed its managing director Alessandro Alunni Bravi as "team representative" instead but in a sort of 'three bosses + adjacent Seidl' system.
Clear as mud, as one ex-technical director put it.
Red Bull's farcical 'RB19' launch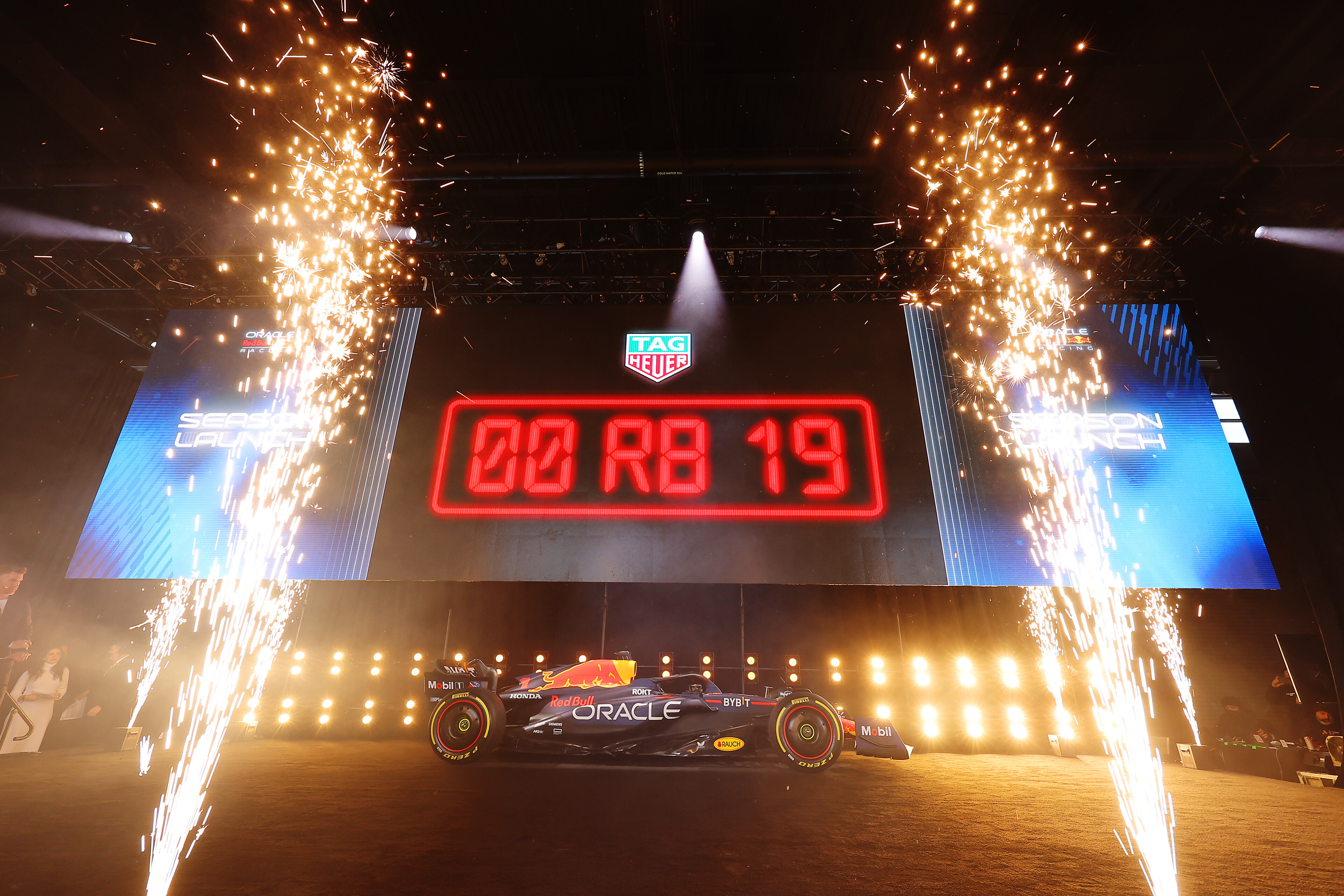 It won't have escaped your attention that the above image features a Red Bull-liveried F1 car underneath RB19 signage. Putting those two things together means this is surely Red Bull's 2023 F1 car on display then, right?
Red Bull would have had you thinking so, given it had trailed its New York launch as the place to get a glimpse of the car with which it will attempt to defend the drivers' and constructors' championships. It even kept up that facade in its press release, which stated the launch gave fans "a first look at the 2023 car".
But the cracks soon started to show. World champion Max Verstappen claimed "to be honest I haven't seen" the real RB19 (and that he wasn't so interested in doing so; "I only want a fast car and it doesn't matter how it looks to me") and Christian Horner later conceded "what you've seen today obviously isn't a total reflection of what will hit the track in Bahrain in a couple of weeks' time".
It was a flat, frustrating, and deceiving launch that overshadowed the genuinely exciting news that Red Bull would partner with Ford from 2026, and set the tone for a disappointing start to a launch season that, thankfully, came to life in its final week.
Ricciardo returned to Red Bull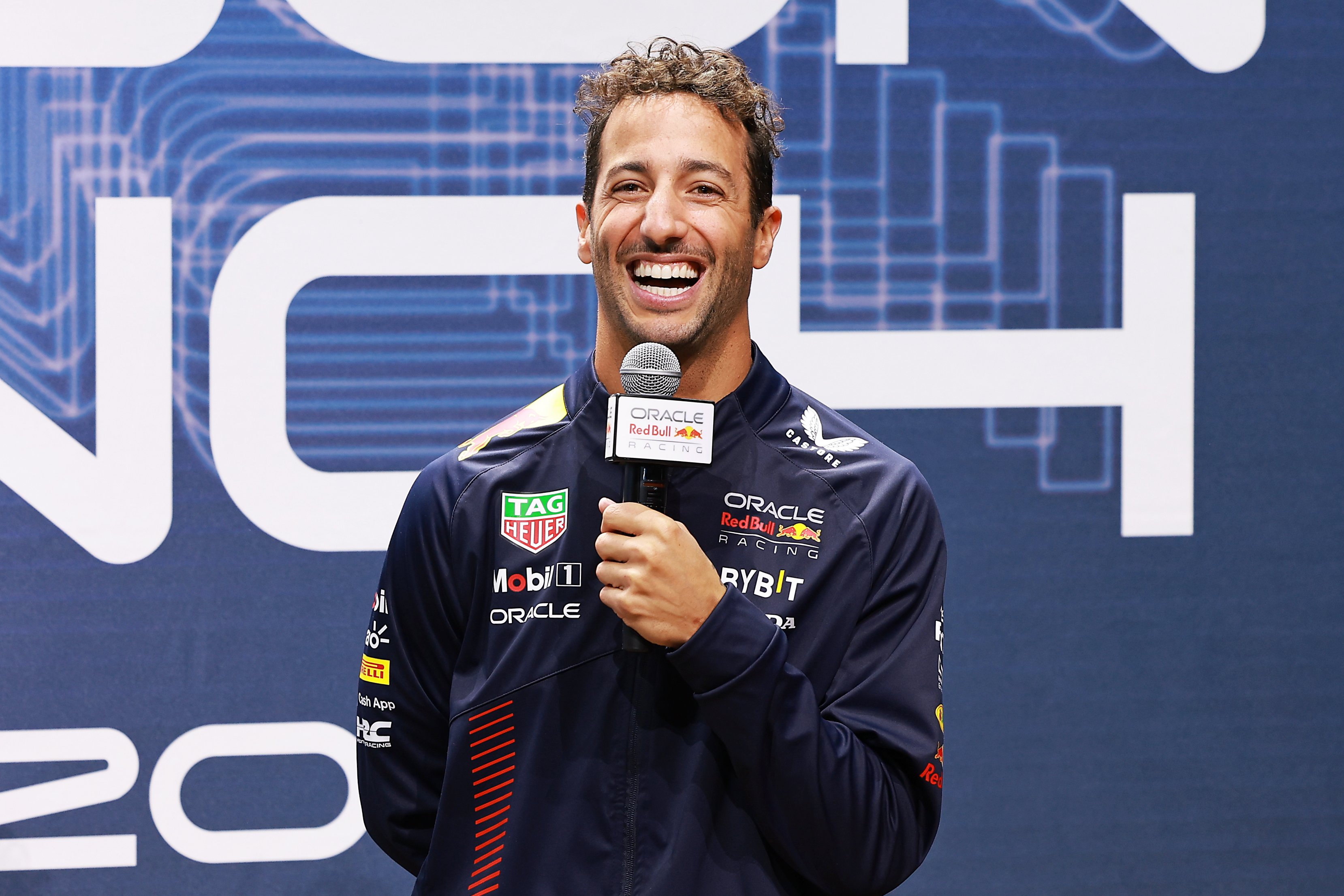 It had effectively already been announced during the Abu Dhabi season finale weekend, but official confirmation of Daniel Ricciardo and Red Bull's reunion came on the Wednesday following the grand prix and kicked off F1's wild winter of news.
Ricciardo would make his first appearance back in Red Bull colours 10 weeks later as one of few highlights of Red Bull's disappointing 'RB19' launch.
A key off-track storyline of 2023 will undoubtedly be Ricciardo's discovery of whether he wants to – with the right F1 team – return to racing in 2024.
…while Schumacher heads to Mercedes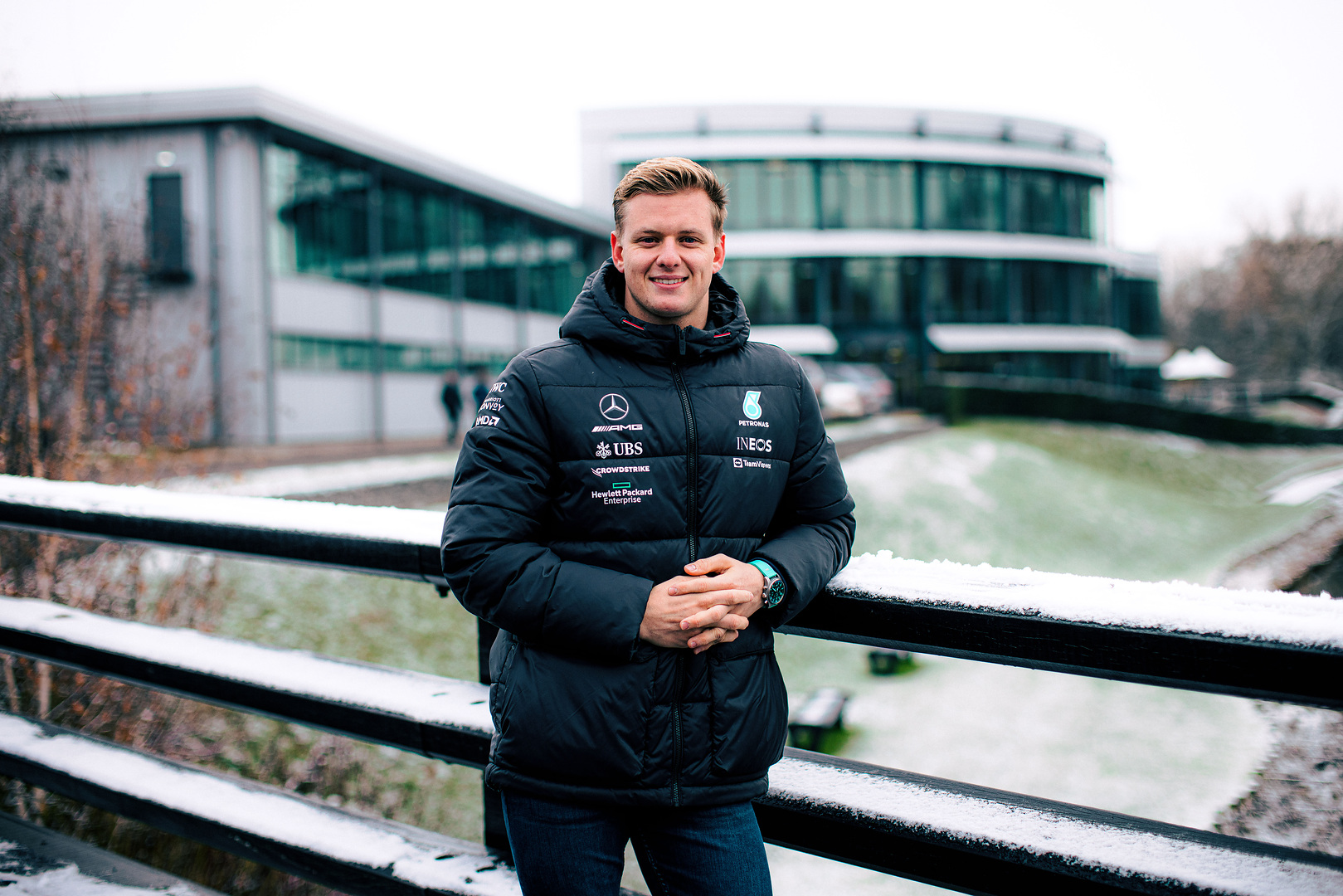 Schumacher rebounded from the disappointment of losing his Haas seat to Nico Hulkenberg by landing a reserve role with the team that his father ended his F1 career with.
But the move isn't just an emotional reunion but a chance for Schumacher to rebuild his reputation on the sidelines in 2023 and position himself to fight for a way back onto the grid for 2024.
Unlike Ricciardo there are no doubts over his motivation to return to the grid but much like Ricciardo, his future might depend on whether he can convince an F1 team to give him another chance.
Ben Sulayem invites new teams
I have asked my @FIA team to look at launching an Expressions of Interest process for prospective new teams for the FIA @F1 World Championship

— Mohammed Ben Sulayem (@Ben_Sulayem) January 2, 2023
Anyone hoping for a busy start to 2023 on the F1 news front had that wish come true two days in thanks to Mohammed Ben Sulayem (who made the news plenty of times in January himself).
This wasn't any run-of-the-mill stuff either, with the FIA president using social media to declare that the governing body would "look at launching an expressions of interest process for prospective new teams" – the first such process for almost a decade, and one that has since been formally opened and will permit up to two news from as early as 2025.
It marked an about-turn from the FIA, which had said the previous February that it wasn't "currently in a position to consider" any new bids to join the F1 grid, not least towards the prospective entrant it had issued that statement about.
It didn't take long for F1's most openly interested candidate to reveal its revamped plans…
ANDRETTI BRINGS IN CADILLAC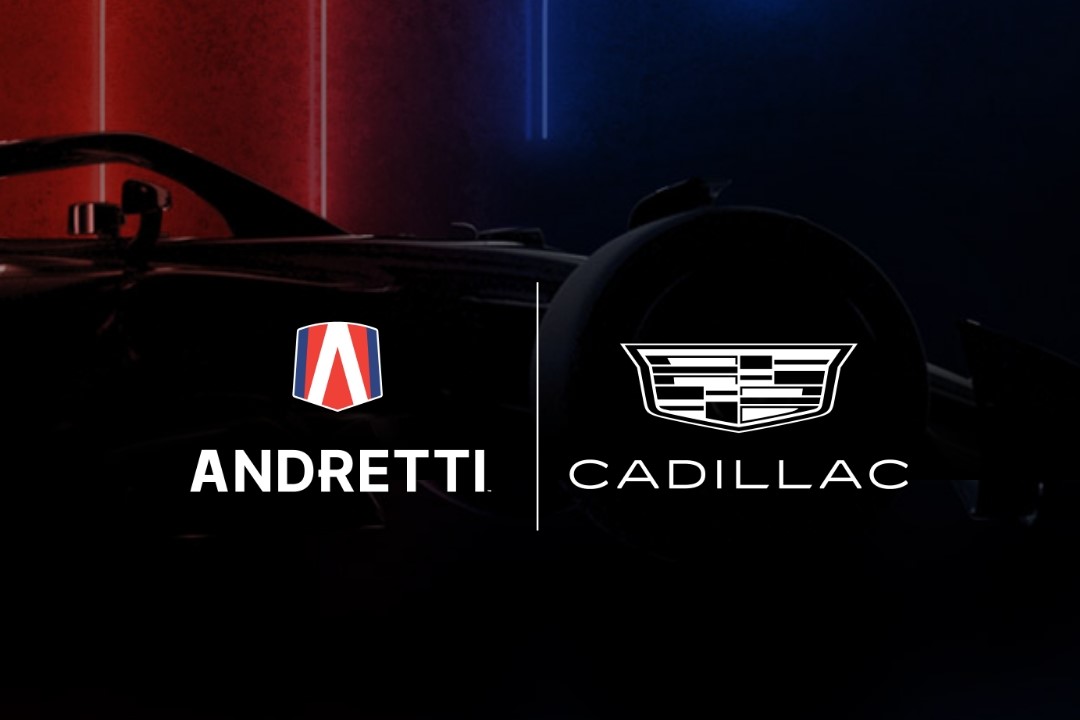 The F1 paddock had effectively challenged Andretti Global to prove that it would 'add' to F1 if it was given a space on the grid for its planned new team.
Its supporters argued that the Andretti family's legacy of motorsport success, the team's own achievements in IndyCar in particular and the fact it would be a genuine US-based F1 project at a time of rising American interest ought to have been enough.
It was understood F1's preference was that any newcomer was a manufacturer. OK, said Andretti… and blasted into 2023 with a tie-up with General Motors' Cadillac brand.
Still the debate goes on. Despite the GM badging, these are likely to initially at least be Renault engines. Is that 'manufacturer enough' to win over the doubters? The positive reception Ford + Red Bull got suggests it should be, but Red Bull's a proven champion.
FIA president Mohammed Ben Sulayem has been fervently on Andretti's side and even hit out at its critics. But whether Andretti gets an F1 slot is not solely up to him or the FIA.
EVERYONE MADE ENGINE GAINS DESPITE THE ENGINE FREEZE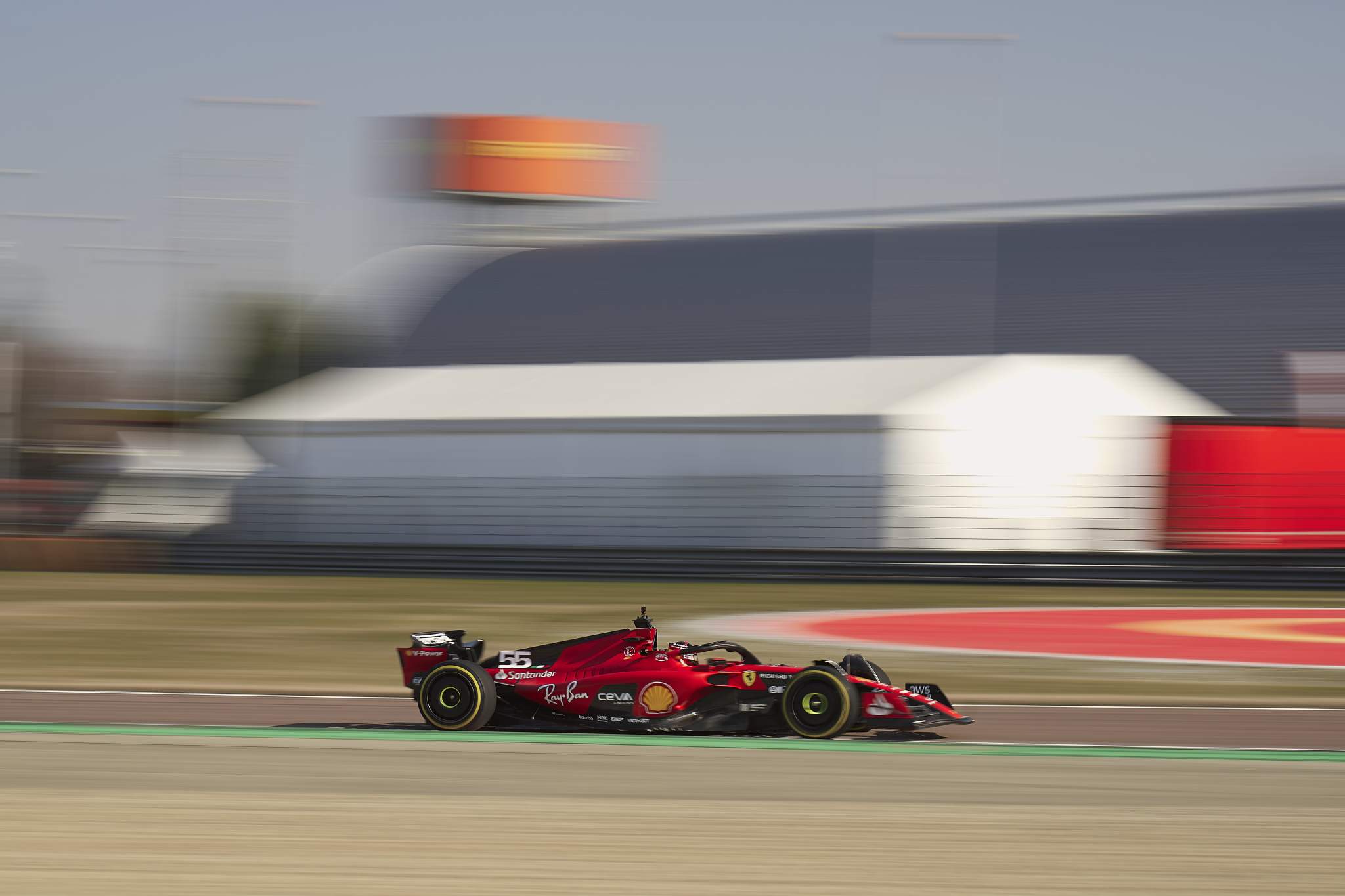 Ferrari's firm dismissal of "joke" talk that it had found 30bhp with winter engine work showed how sensitive an issue this is.
But all four power unit manufacturers have been happy to talk in the pre-season build-up about the work they've been able to do to help their teams despite engine specs broadly being frozen until the 2026 rules now.
There are provisions for adjustments around reliability issues, meaning Ferrari has been able to tackle problems that meant it reduced its power output as a precaution from mid-season 2022 and Alpine has finally rid itself of its pesky 2022 water pump. Honda revealed the engines it provides to Red Bull had been "severely compromised" by issues arising from last year's switch to E10 fuel too.
There are also opportunities to update software, which Alpine in particular reckons will bring driveability improvements, and how engines are integrated into the chassis.
As usual, F1 teams haven't wasted a chance to find performance in whatever corner the regulations permit.
MERCEDES AND M
c

LAREN HELD F1'S GLOOMIEST LAUNCHES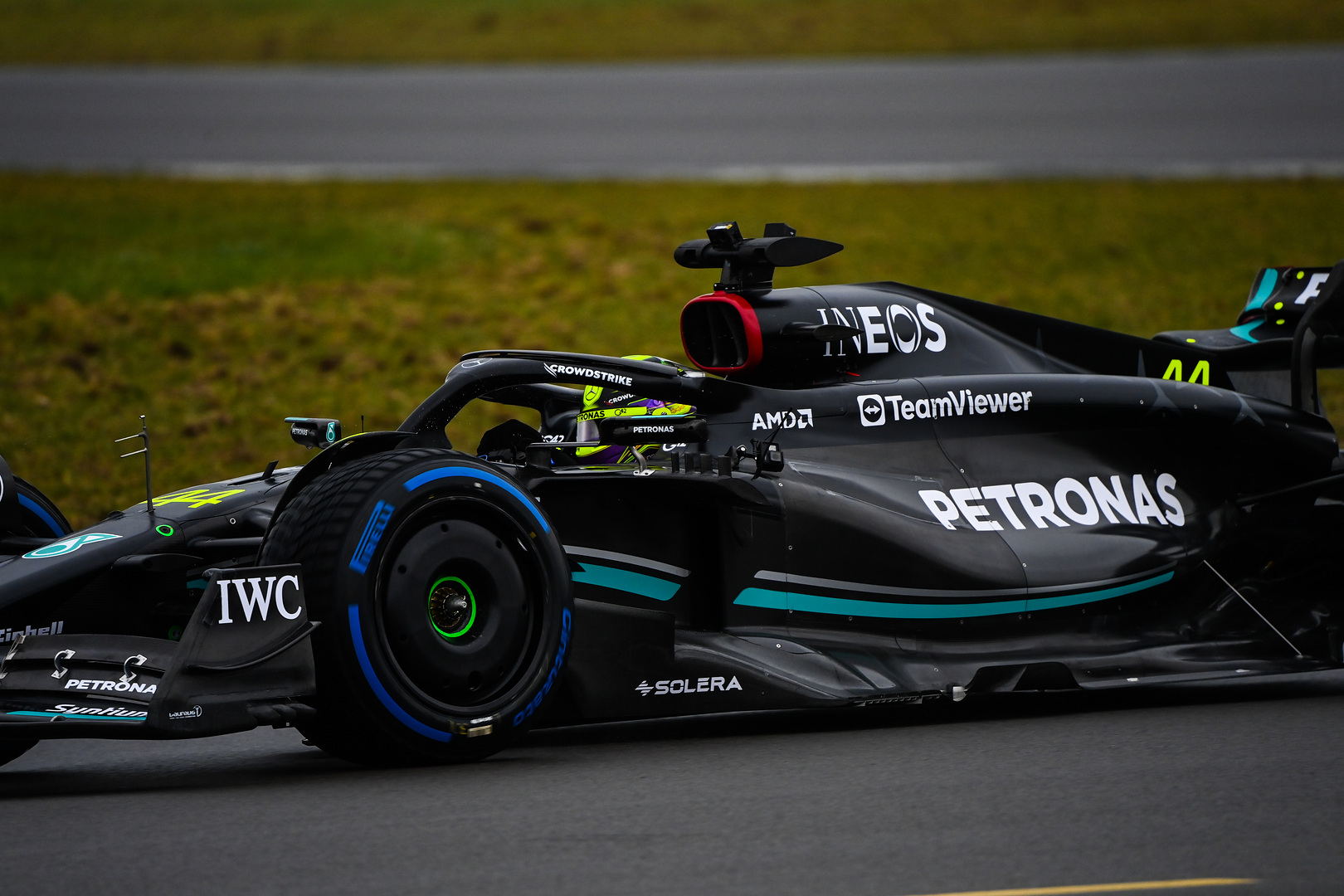 It's unwise to read too much into the chat at F1 team launches when cars haven't even hit the track yet aside from their brief shakedowns.
But it felt significant that Mercedes spoke of its 2023 car being competitive "eventually" and McLaren warned that it wasn't where it wanted to be with its new design and was already counting on upgrades coming soon.
This wasn't scurrilous gossip, this was two teams openly saying their winter hadn't lived up to their hopes.
On the flipside there was plenty of confident positivity coming out of Ferrari and Aston Martin in particular, backed up by behind-the-scenes reports of what their factories had achieved with their new cars.
No one won a championship by being confident at a launch, or even by going fastest in testing. And we don't know how Red Bull feels yet…
But still, Mercedes and McLaren had a chance to show optimism or at least be blandly neutral, and didn't.
FIA vs F1 DRIVERS OVER FREE SPEECH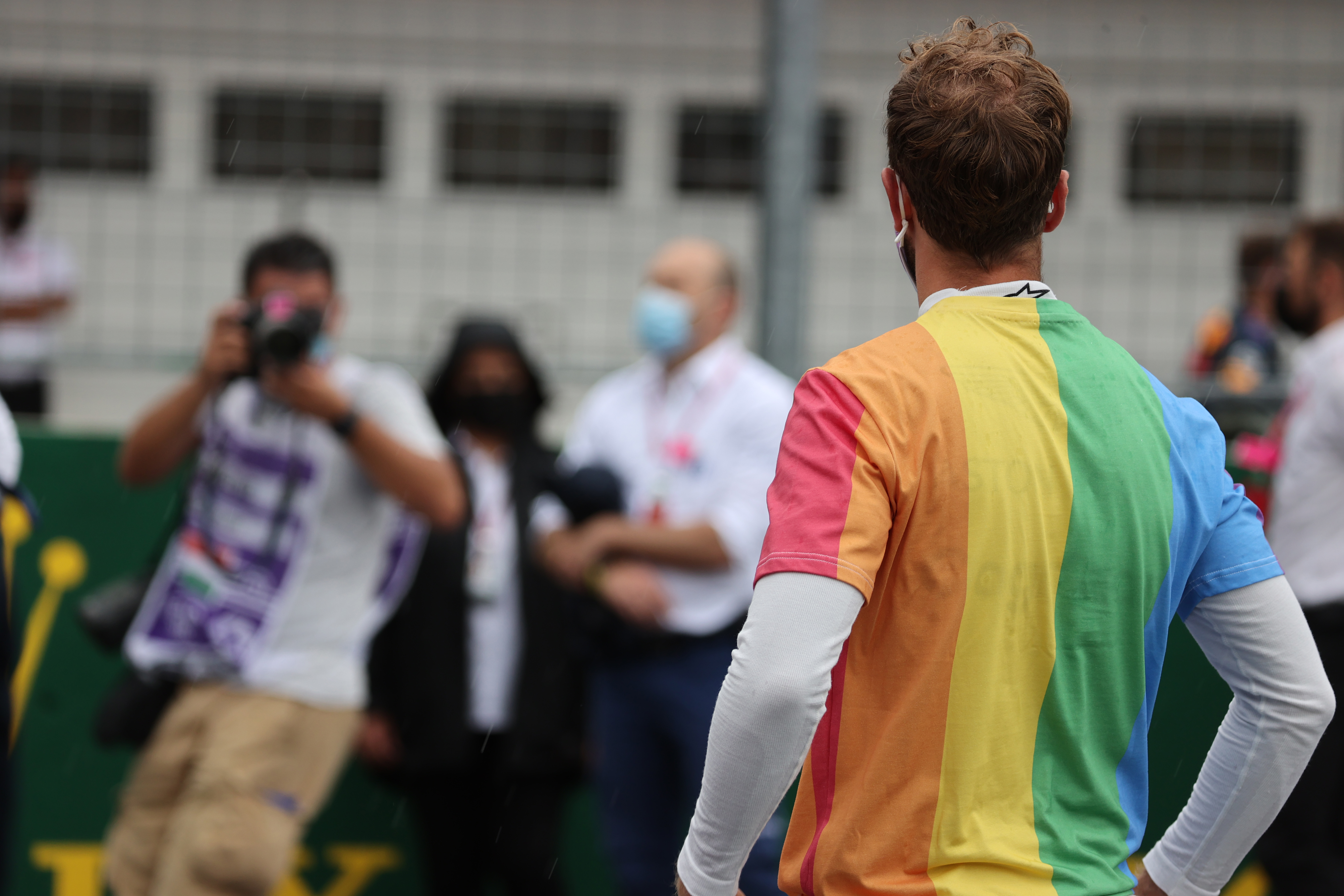 An update to the FIA's International Sporting Code ahead of the 2023 season outlawed "the general making and display of political, religious and personal statements or comments notably in violation of the general principle of neutrality promoted by the FIA under its statutes" and said such statements or comments will only be permitted if the competitor has previously had it "approved in writing" by the FIA or by the relevant national authority.
The FIA quickly defended the change as being "in alignment with the political neutrality of sport" and emphasising its commitment to focusing "on underrepresented groups in order to achieve a more balanced representation of gender and race and to create a more diverse and inclusive culture".
That didn't stop it being widely interpreted as at worst a ban, at least a deterrent – or at best, a potential limitation. Drivers such as world champion Max Verstappen and Grand Prix Drivers' Association chairman George Russell made their displeasure clear during their teams' launches.
The FIA has now clarified some of the ways the rule would be applied and the range of potential penalties, but this still feels like a flashpoint waiting to happen.
BEN SULAYEM STIRS ROWS THEN STEPS BACK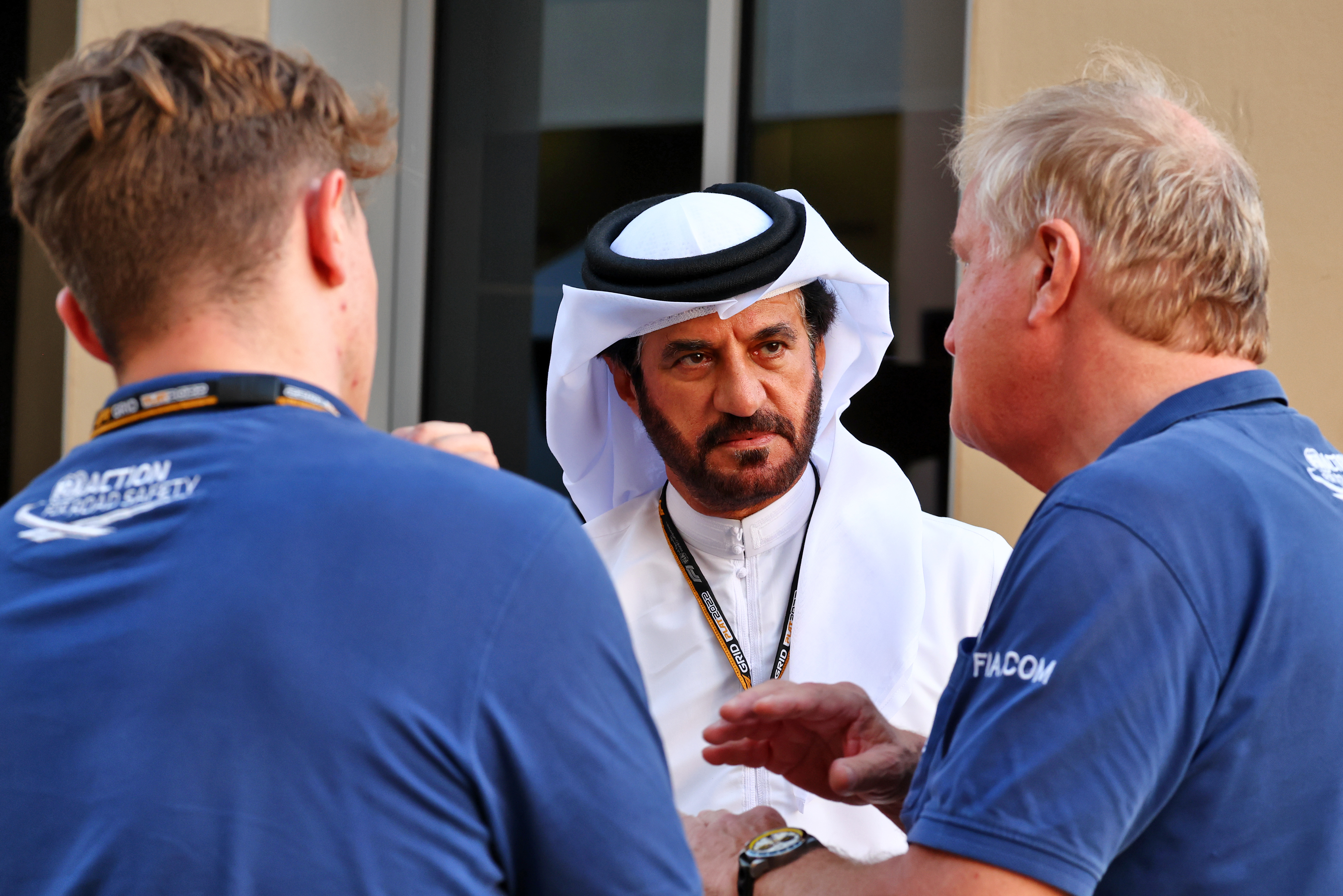 FIA/F1 tensions had been rising through 2022 and rocketed amid a punchy start to 2023 from Ben Sulayem and the governing body.
The free speech debate and arguments over the validity of expanding the grid were one thing, but Ben Sulayem also crossed a line in the eyes of commercial rights holder Liberty Media by speaking publicly about rumoured interest in the purchase of F1 and suggesting a reported $20billion price tag was "inflated".
That triggered a letter from F1/Liberty Media legal heads warning Ben Sulayem and the FIA not to interfere in such matters.
Two weeks later, the FIA announced that Ben Sulayem would become "less directly involved in day-to-day F1 business" because his planned restructuring of the organisation around the championship was complete with Nikolas Tombazis now 'single-seater director' and other changes including the arrival of long-time F1 man Steve Nielsen as sporting director.
AN EX-F1 TEAM BOSS REAPPEARED AT A POSSIBLE FUTURE F1 TEAM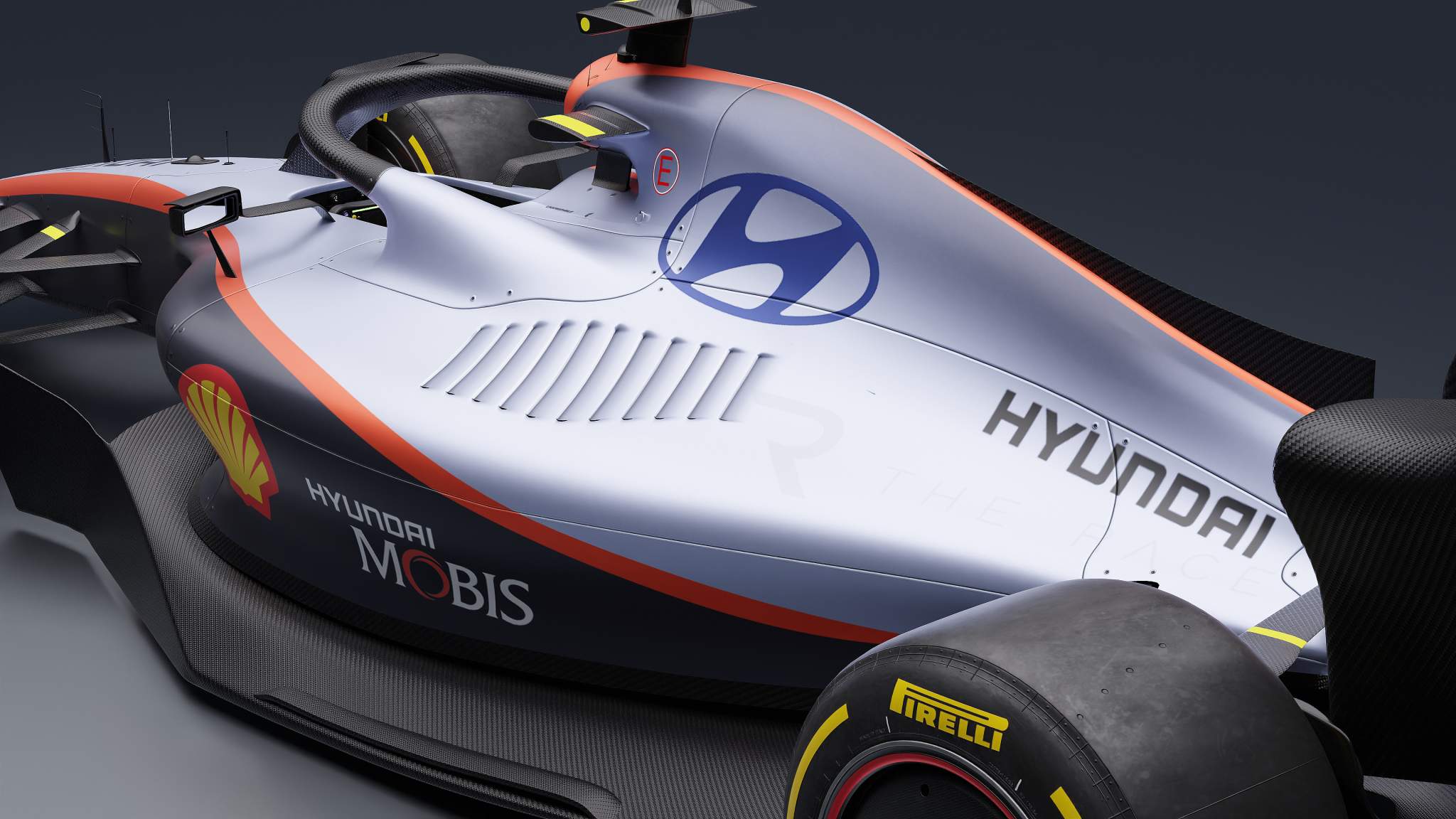 Anyone wondering if Cyril Abiteboul might return to a top motorsport job after his split with what was then Renault got a surprising answer when it emerged that he was taking charge of Hyundai's motorsport programme.
For now, that means trying to turn around a World Rally Championship team that has proved very bad at capitalising on the pace of its cars and actually securing titles.
But what about the longer-term future? Hyundai is among the manufacturers that have been rumoured to be showing a greater F1 interest as its future gets ever more electric. Ford was another of those, and it's now committed. Hyundai recruiting someone with top-level F1 experience at a time it's linked to an F1 debut might just be coincidence. Or maybe not.
GULF MOVED TO WILLIAMS, BUT YOU MIGHT NOT SPOT IT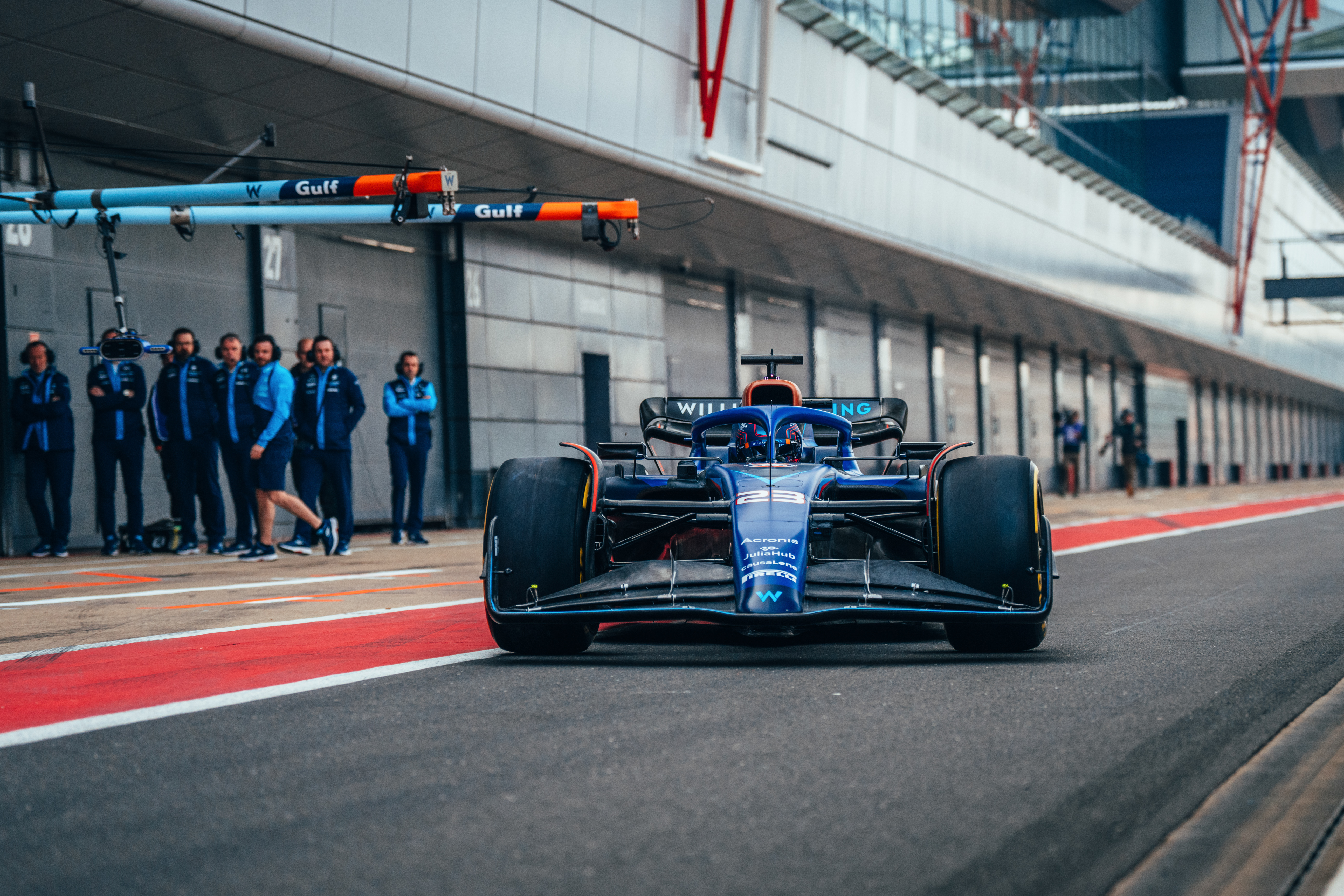 Iconic motorsport sponsor Gulf moved across from McLaren to Williams over the winter – news that was widely rumoured and then semi-confirmed when a Gulf page temporarily appeared on Williams's website a little early.
But anyone hoping for a full-on blue and orange livery revamp, in the style of McLaren's Monaco 2021 special, would've been very disappointed by what actually turned up when Williams's 2023 colours were revealed.
Gulf didn't rule out a special livery eventually but said this partnership would be activated in different ways beyond the car colours. You have to assume that if the deal was big enough, things might look a little difficult.
Long-time Aston tech chief moves aside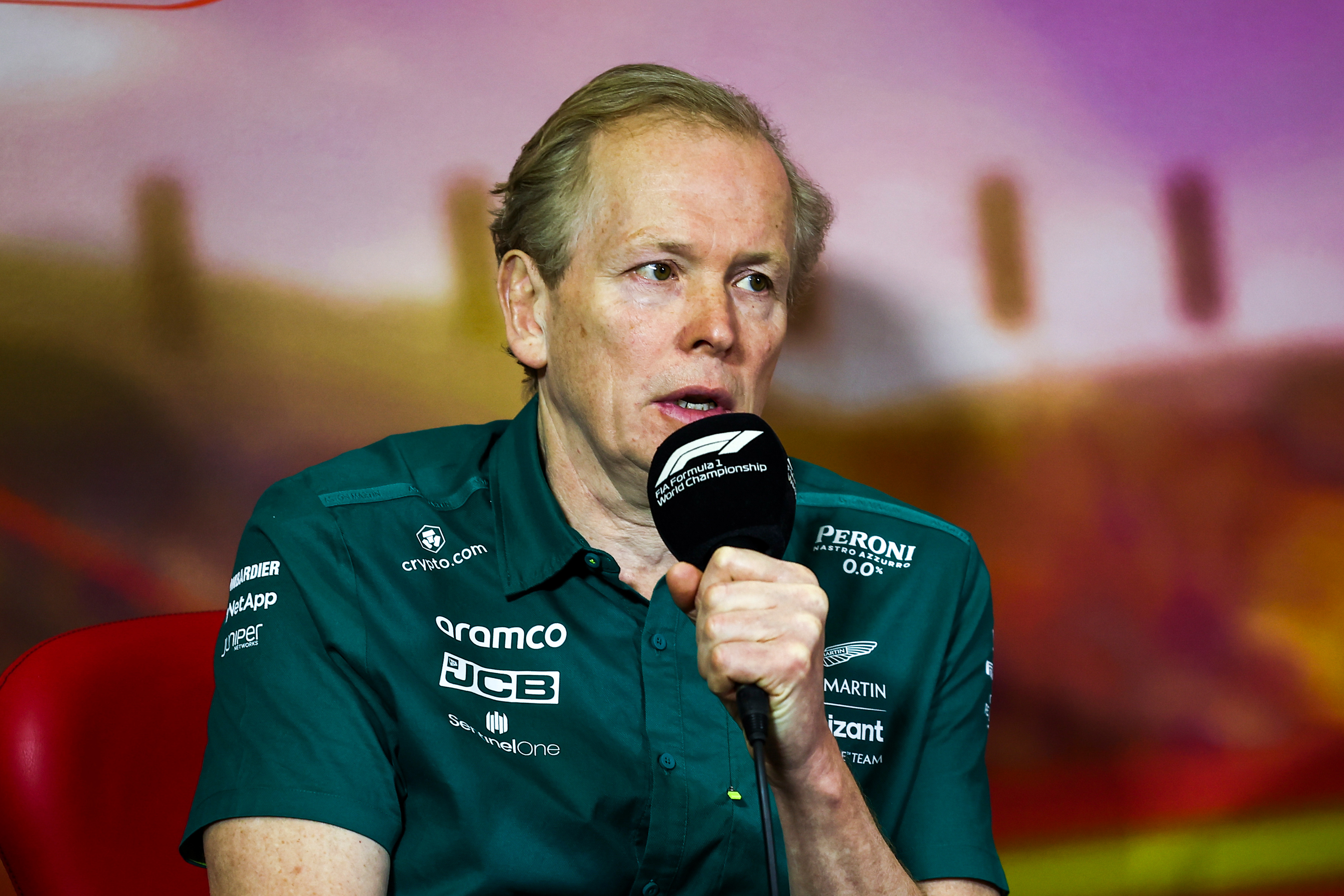 No F1 team has undergone as much upheaval over the past 18 months as Aston Martin. But while the influx of engineering talent is with the aim of turning it into a bona fide contender, it has also come at the expense of one of the representatives who'd been with it through thick and thin.
Aston Martin's impressive AMR23 launch included details of an 'adjusted' technical roster, with chief technical officer Andrew Green taking up the same position at Aston Martin Performance Technologies "to expand and diversify the group's broader commercial activities".
Green was part of the design team for Jordan's first F1 car, the 191, and, after spells at BAR and Red Bull, rejoined the team in 2010 – becoming technical director of the team that by that time was known as Force India the year later.
But that's broad brushstroke stuff. The contribution Green had made and the significance of his move away from the frontline of the F1 team was perhaps best summed up by Mark Hughes on The Race F1 Podcast.
"He's one of the absolute heroes of that team and not least by how he kept the technical core of it together when it was on a point of going out of existence and when it would have been very easy to have lost all your good people," said Hughes. "They didn't, largely because of the faith they had in Andrew.
"He definitely goes down in the history of this team, over its many guises or many different names, as one of the most important figures."
Chinese GP binned again (and not replaced)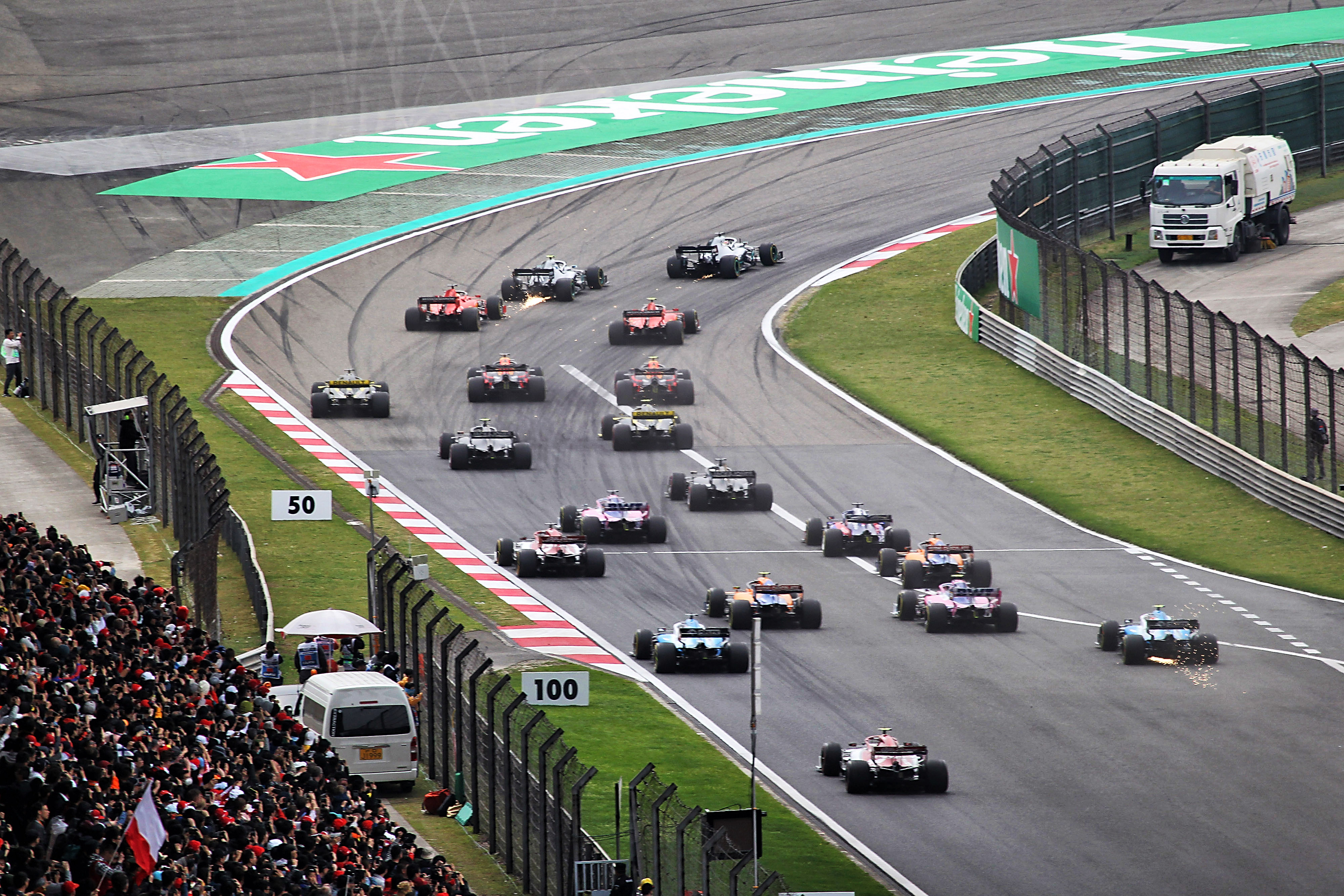 It was deja vu all over again for the Chinese Grand Prix in December as, for a fourth year in a row, it had been named on the following season's provisional F1 calendar only to be cancelled.
That was of little surprise given the continued COVID-19 restrictions in place in China at the time, but it extended the race's unenviable run of being the only grand prix to have lost its place to the pandemic yet to return to the schedule.
F1 had initially sought a replacement – a third Portuguese Grand Prix in four years at Portimao had seemed the most viable and likely stand-in – while the relaxation of restrictions in China even meant the race organiser made a late attempt to have it reinstated.
But the decision was ultimately made not to fill the spot, something F1 always said was an option, keeping the season at just 23 races – still a record.
Given the tolls of an ever-expanding calendar, it's perhaps not the worst thing that an F1 season opener in Bahrain that takes place just a week after testing concludes will be followed by just three grands prix in eight weekends.
RED BULL'S DABBLING IN MOTOGP AERO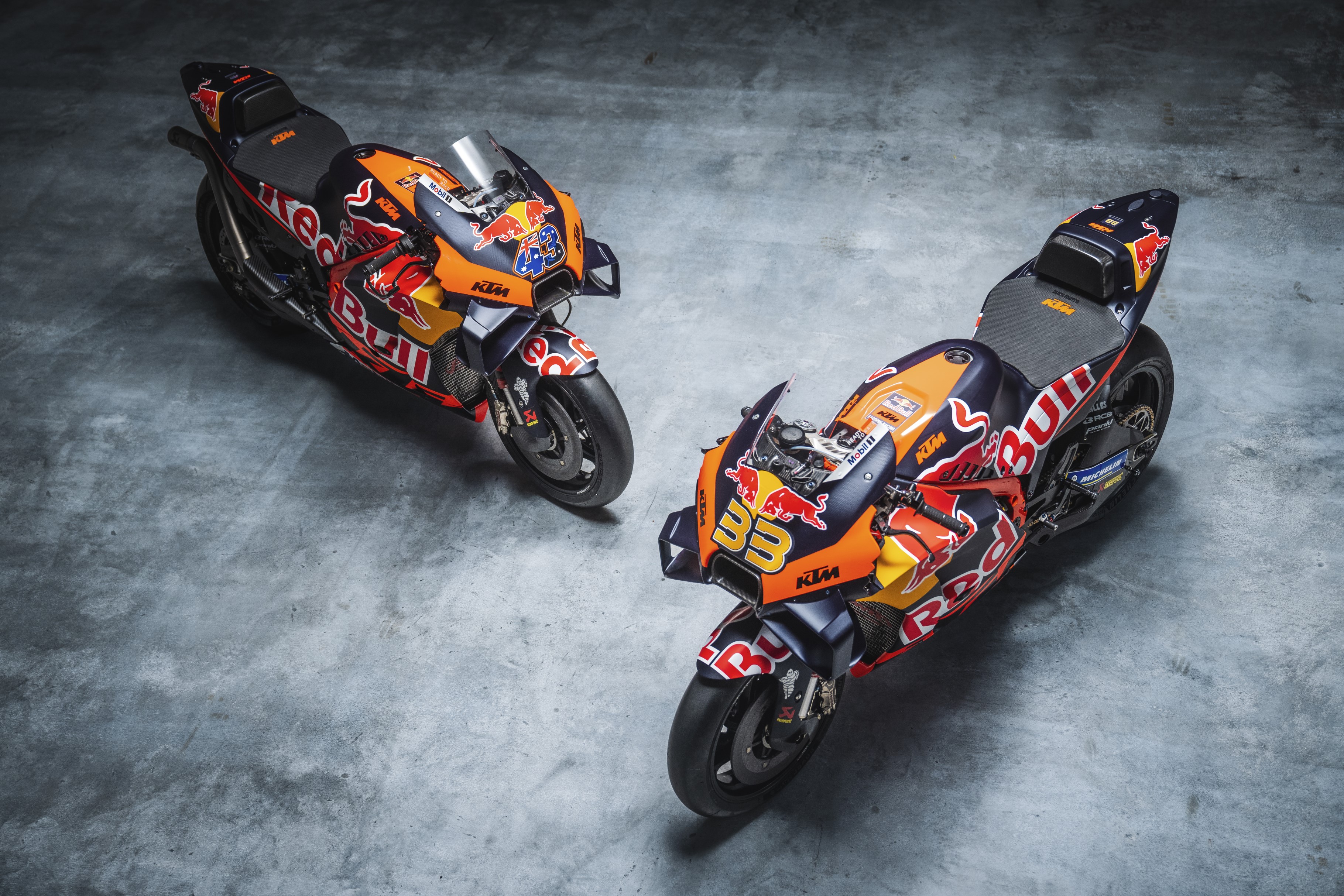 Given aerodynamics have been key to F1 for decades, it's no surprise that MotoGP manufacturers have started looking in F1's direction for expertise now their bikes are rampantly sprouting wings.
KTM's association with Red Bull (its MotoGP title sponsor) gives it a particular leg-up here, one it's been taking advantage of in the last year.
KTM motorsport boss Pit Beirer insisted its visits to and work with Red Bull Advanced Technologies was less full-on aero partnership and more a case of 'friends and neighbours sharing projects'.
But if you're trying to get an aero advantage, the F1 team that employs Adrian Newey is a very useful friend.
F1 LOST SOME PAST FRENCH HEROES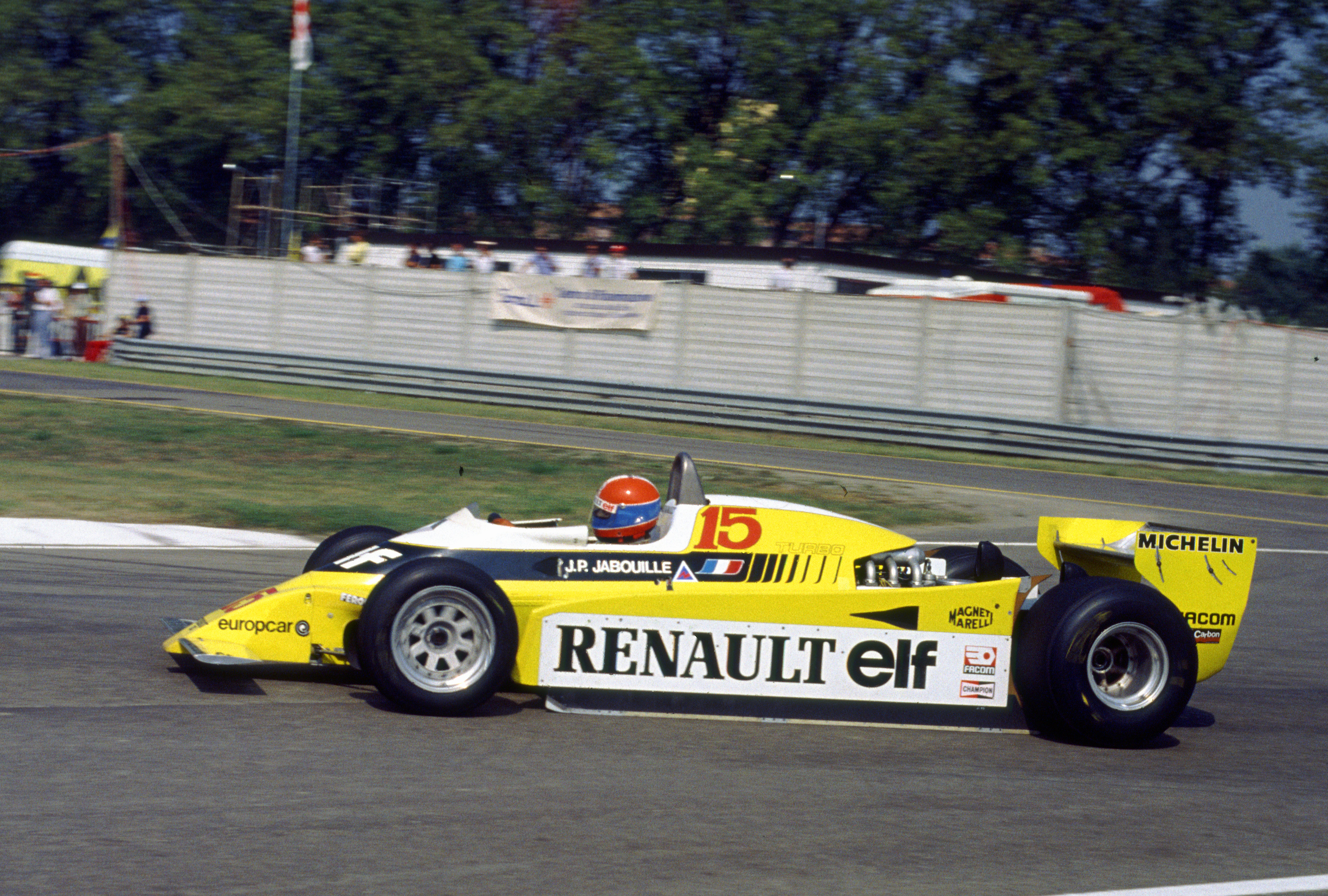 Some notable F1 obituaries were required over the winter, as two grand prix winners and a man whose career was violently cut short in a testing crash all passed away.
It was a strange coincidence that three of those who left us were French.
Jean-Pierre Jabouille was the pioneer who bet on Renault's F1 turbo programme when it was a laughing stock, and became a history-making race-winner, then later ran Peugeot's F1 engine effort.
Patrick Tambay's story was inextricably linked with Gilles Villeneuve's: McLaren picked him over Villeneuve for what turned out to be a very uncompetitive 1978 race seat, then Ferrari turned to Tambay after Villeneuve's death. Aside from that though, Tambay was a race-winner and briefly a title contender in his own right.
Philippe Streiff's F1 story was brutally interrupted when a testing crash ahead of the 1989 season left him paralysed. He was already an underdog podium finisher for Tyrrell by then.
Alpine steps up its Rac(H)er initiative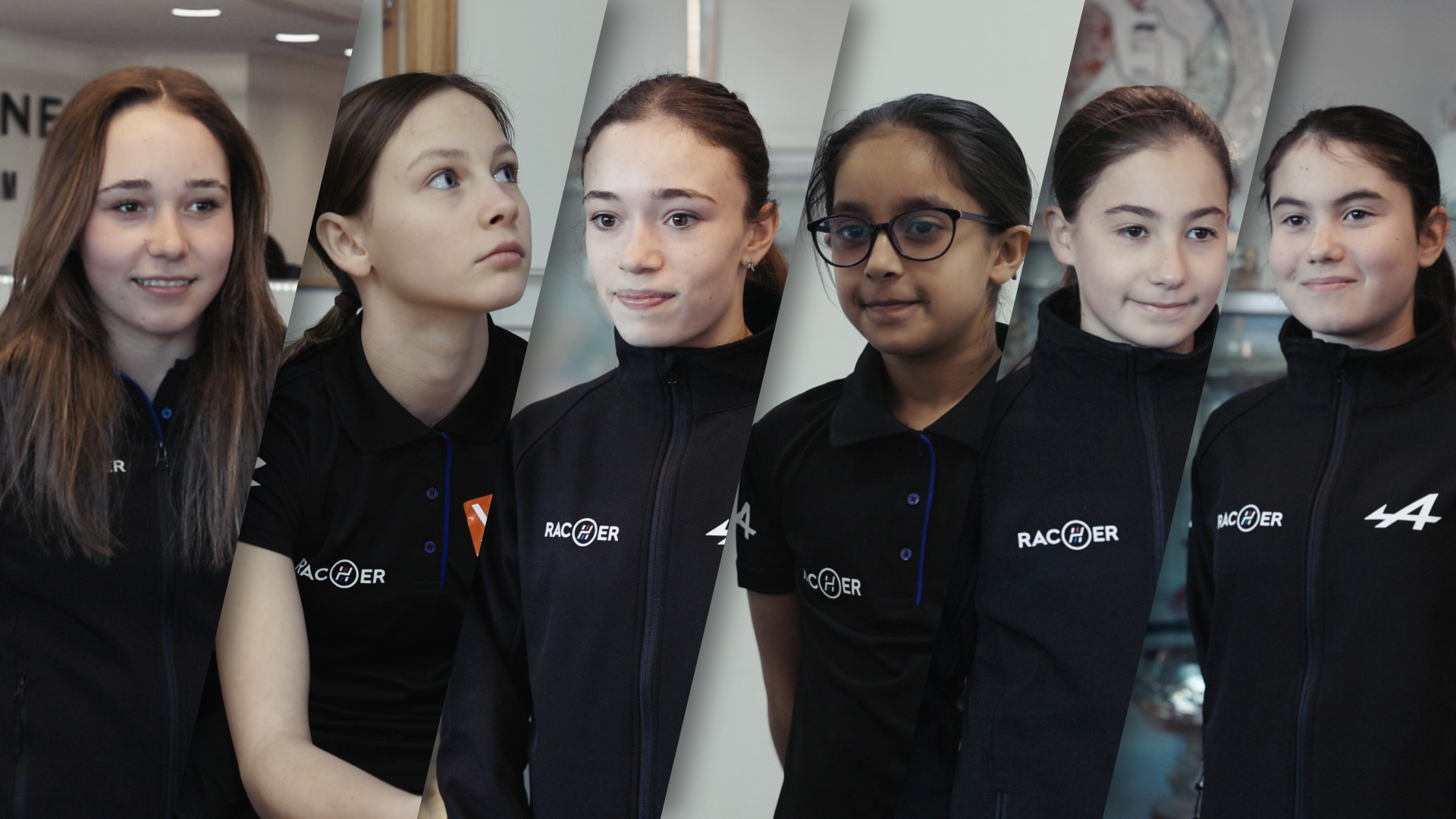 Alpine dedicated well over a quarter of its 2023 car launch to promoting its Rac(H)er initiative as it announced the formation of a new Alpine karting team for young girls and the addition of FIA Formula 3 driver Sophia Floersch to its driver academy.
It brought the first six young girls in that karting academy onto the stage during the launch as well as two new ambassadors; the youngest female pilot to solo navigate around the world Zara Rutherford and two-time Olympic boxing champion Nicola Adams.
ALONSO DECLARED STROLL A POTENTIAL CHAMPION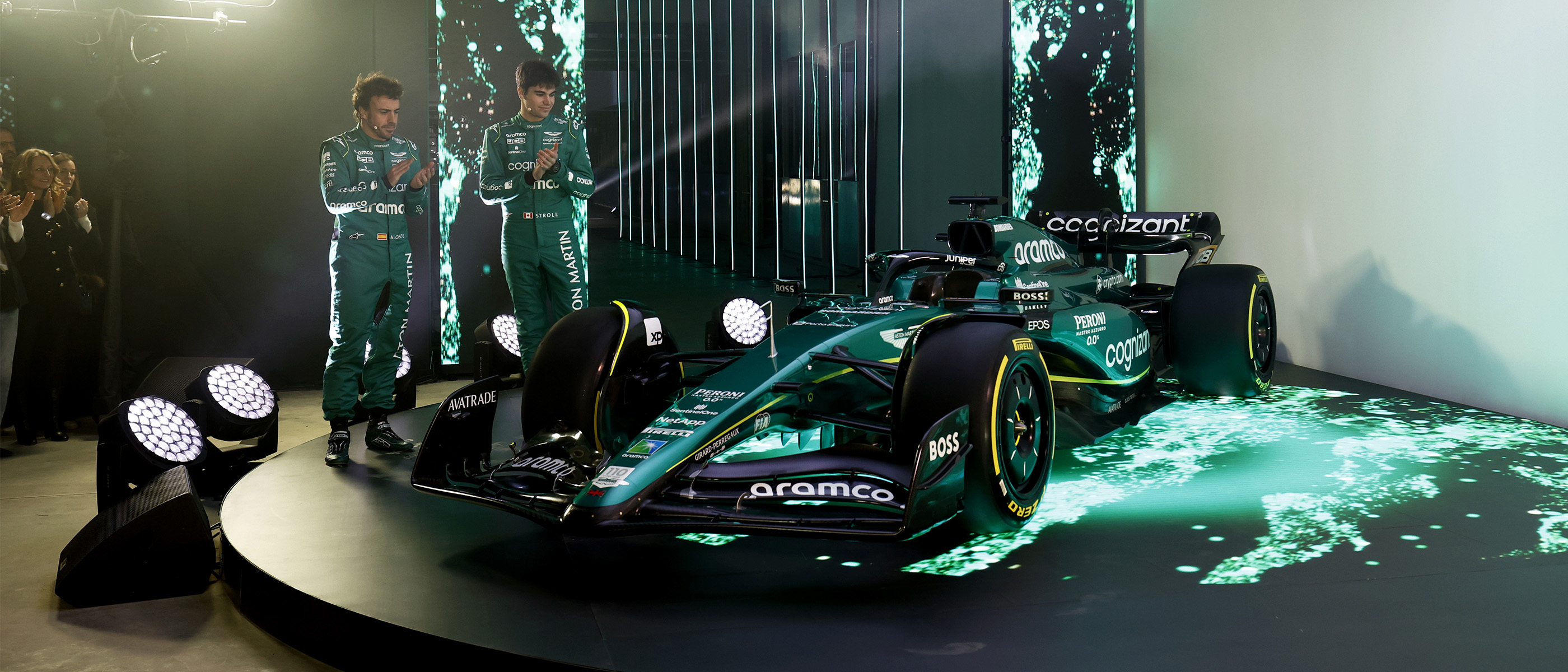 Given Fernando Alonso's history of team-mate ructions and the fact his Aston Martin team-mate will be the owner's son Lance Stroll, there's been plenty of speculation that this was a line-up with the potential to get a little explosive behind the scenes.
Alonso's gone out of his way to nip that in the bud, in classic Alonso style. He hasn't just reminded the world how long he's known the Stroll family and how good that relationship is, he's argued that Lance is "super-talented and has the possibility to be world champion", and that he'll be more than happy to help ensure that's the case even after he stops driving.
That mission might get off to a delayed start though, given the minor cycling accident that's ruled Stroll out of pre-season testing.